Find out about Aircraft Rental Insurance
Click Here!

WEATHER INFO
Click Here

Give that Family Member or Friend a Fantastic and Unique Gift. An Oakland Flyer's Gift Certificate.

Give them a gift they will remember!!

OAKLAND FLYERS CELEBRATES
31 YEARS IN AVIATION!
1989 - 2020

Here are just some of the reasons to fly with Oakland Flyers!

Train to the highest standard at an International Airport.
"If you can fly here you can fly anywhere"

An experienced and friendly staff of Certified Flight Instructors

Diverse Fleet of Aircraft Including:
Cessna 152, 172; Piper PA-28 151/181; Decathlon

Complete Flight Training from Private Pilot, Instrument,
Commercial, Flight Instructor Ratings


---
Please Note: Due to Covid, our office hours are reduced to the hours of 10AM-2PM. However, our rental and flight training is still available 24/7. We are still accepting new students and renters.
Masks are required in our facility and aircraft. We have social distancing protocols in the facility and disinfecting protocols are in place for the facility and aircraft.
Note that all person (pilots and passengers) who wish to fly in our aircraft must sign a waiver releasing us from liability in the event of being infected with Covid. Thank you
Groupon Flights: Due to the inablility to social distance in a small plane, we are suspending Groupon Flights until such times as it's safe to resume. Those with a coupon, be advised that the expiration dates shown on the coupon have been suspended indefinitely (it won't expire), and the coupons are also transferable. If you wish, you can all into our office and we will place you on a list to be notified once we can safely resumre the flights.
---
Upset, Aerobatic, and Spin Training available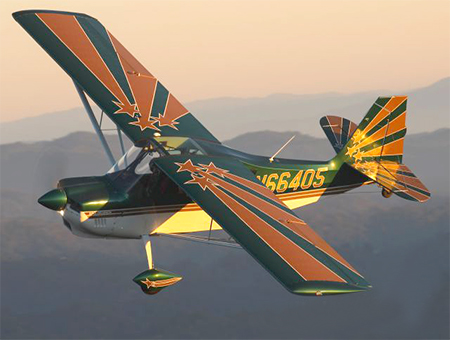 Super Decathlon N66405

Now is the time to get checked out!!

---
Give that Family Member or Friend a Fantastic
and Unique Gift.

An Oakland Flyer's Gift Certificate.

Call 510-568-3317

Give them a gift they will remember!!


---
HAVE QUESTIONS?

CALL US AT 510-568-3317

We're open 7 days a week except holidays
from 10:00AM to 2:00PM
---

Oakland Flyers
is looking for CFI's!

Come and instruct at Oakland Flyers!
• Great school environment
• Wide variety of aircraft to instruct in

Please call 510-568-3317 and set up
an appointment with Jim Gray
OR
Email your resumé attentioned to Jim Gray at
info@oaklandflyers.com


---

Oakland Flyers is looking to expand
their fleet of aircraft. If you own an
aircraft and would like to make some
MONEY with it, we'd like to talk to
you about leaseback opportunities.
Click here for more information!
---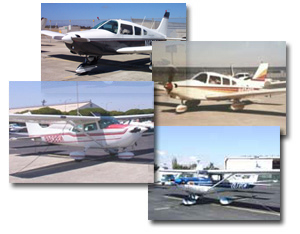 Founded in 1989, Oakland Flyers is a flight training facility located in the San Francisco Bay Area. We offer a well maintained fleet of Piper, Cessna aircraft for rent, as well as a loggable (for rental rates, refer to our "Aircraft Rental" page). A pilot supplies shop is also part of the operation, offering all books, charts and material necessary to training, as well as limited avionics
---
For Information Call 510-568-3317

Or email is at info@oaklandflyers.com


We Are Located at the Oakland Airport
8135 Earhart Rd. Oakland, CA 94621


Introductory
Flight Lesson
as low as
$279.00


Cessna 172
4 Seater
$279.00


PA-28 4 Seater
$279.00

CALL 510-568-3317

to Schedule your flight today!



72 hour
cancellation
reschedule notice required

---